Congratulations to the winners of the Merton Hate Crime Poster Competition 2022!
Posted on
Stop Hate UK and Safer Merton is pleased to announce the winning entries of it's poster design competition on the 3rd of December, which marks a whole year since the launch of the 24/7 Stop Hate UK telephone helpline in Merton was launched. The Stop Hate Line is available for anyone 
who is directly affected by or a witness to hate crime to report incidents and receive support, advice and guidance.
It was launched on this date to coincide with International Day of Persons with Disability, as we know that this form of hate crime along with many others is underreported.
To mark this occasion, Stop Hate UK and Safer Merton, young people were asked to design a poster to promote the Stop Hate helpline in Merton. Stop Hate UK and Safer Merton would like to thank all competition participants for their brilliant entries.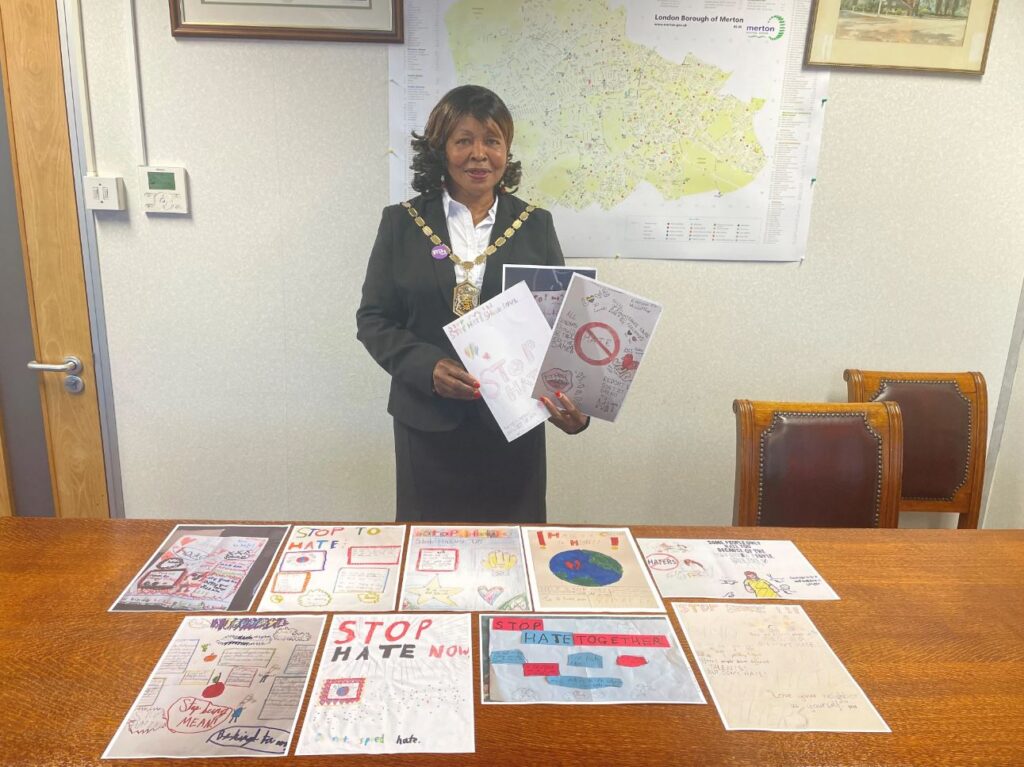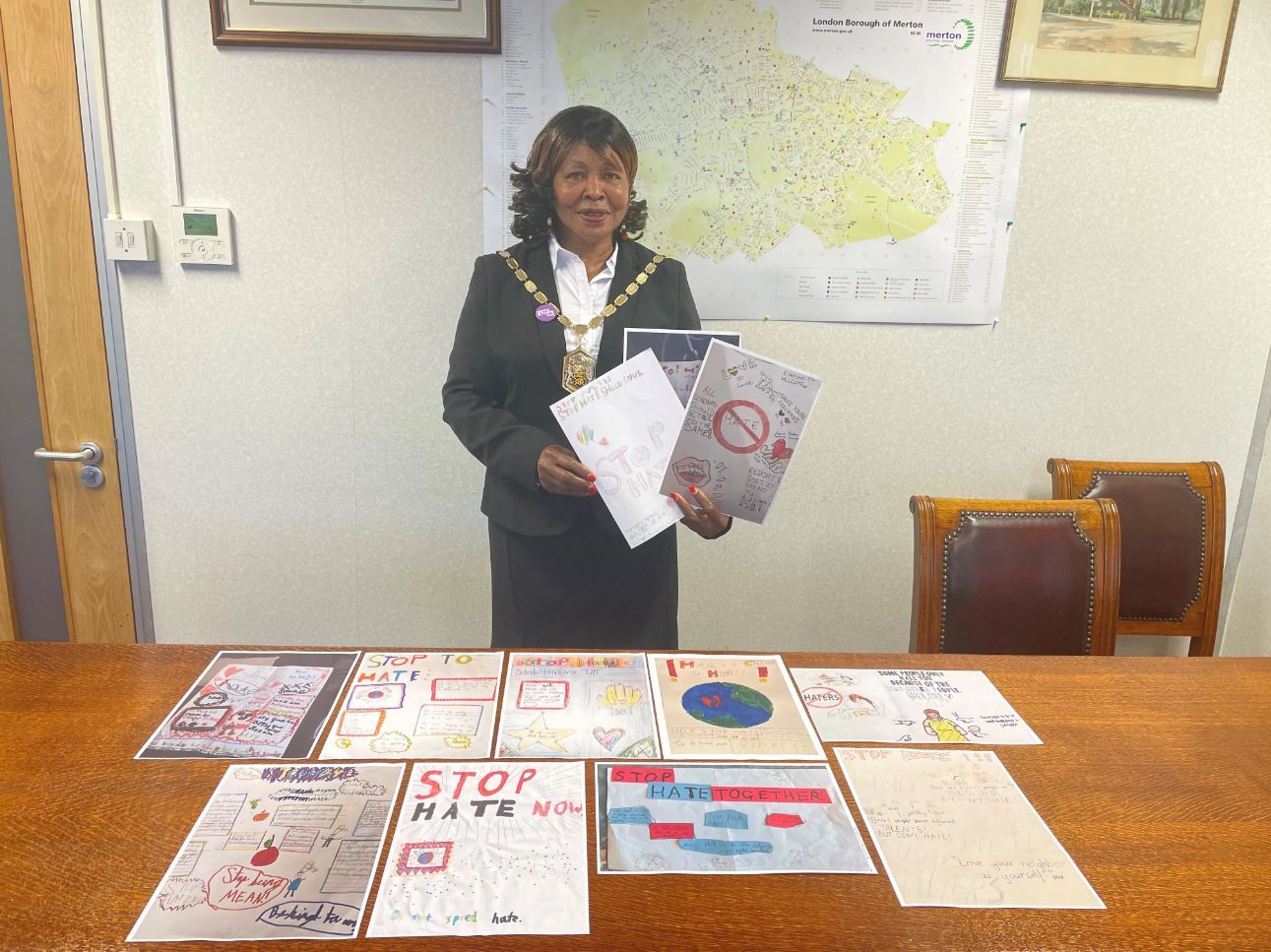 The Mayor of Merton was pleased to judge the competition entries and announce winners: Yin Leung (seven) , Ruby Jemmett-Higgins (ten) and Arwin Jai Jakkula (seven).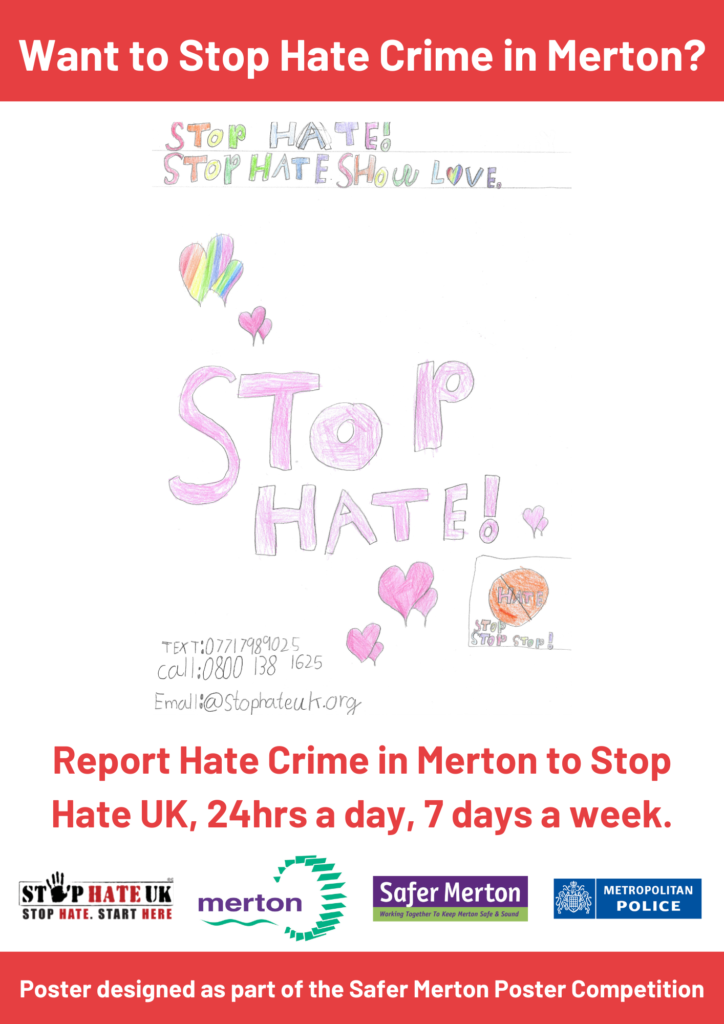 The competition winners will receive a book voucher and alongside the other entrants have been invited to have tea with the Mayor to talk about their competition entries. The entries will also be distributed across local schools in Merton to be displayed in continuing the message that hate should never be tolerated and that Stop Hate UK are always here to listen and support those affected.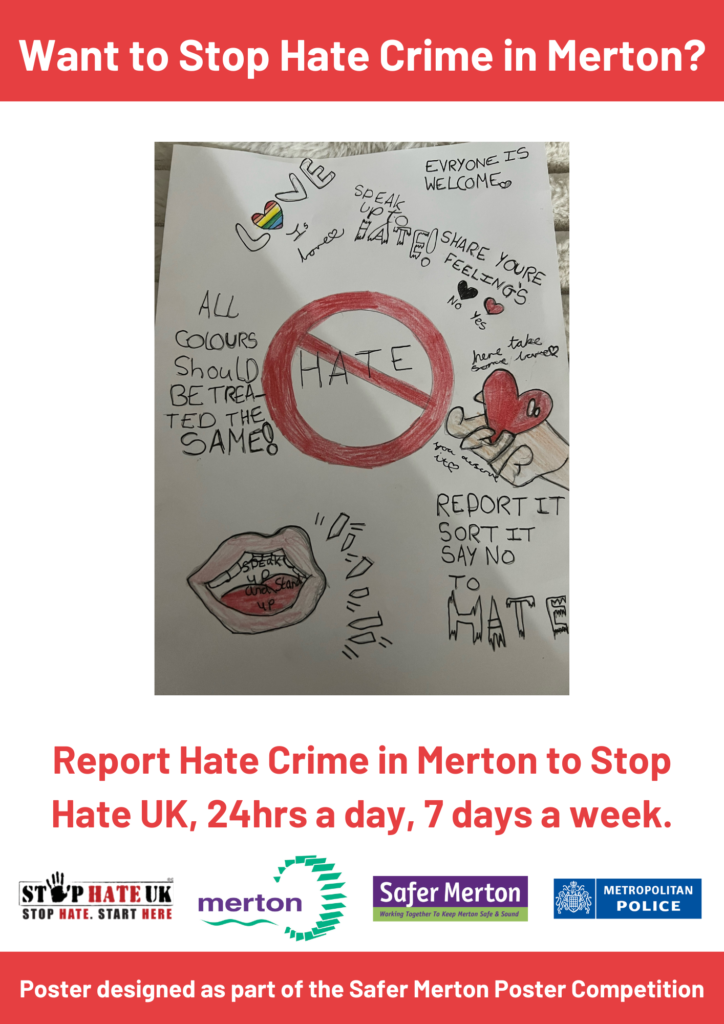 Ruby Jemmett-Higgins' poster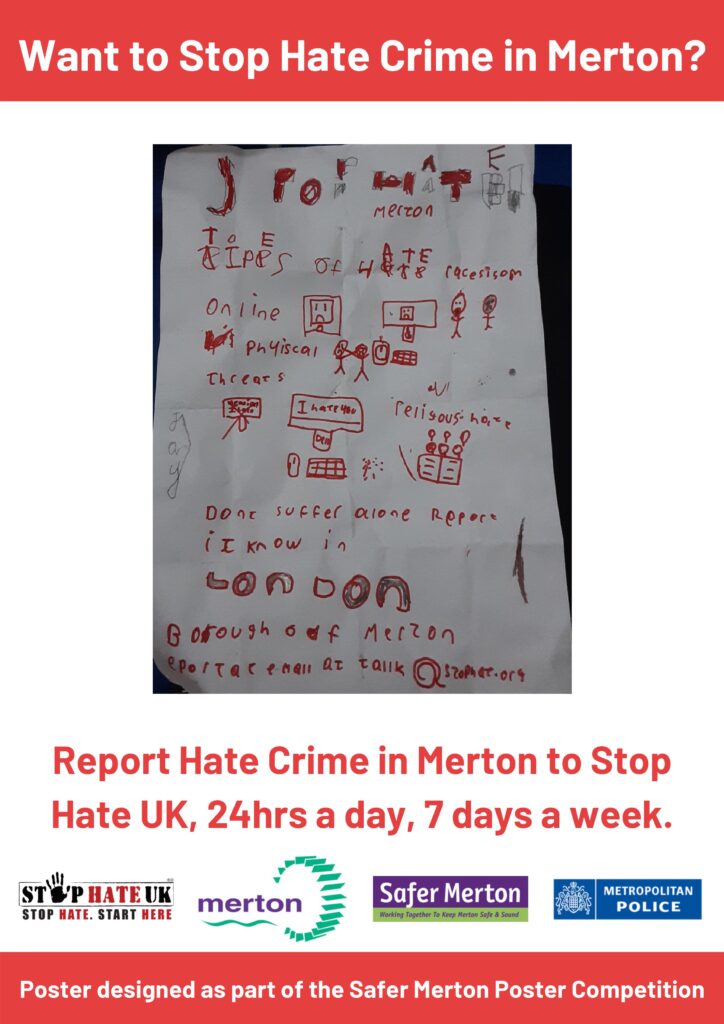 Arwin Jai Jakkula's poster
A spokesperson from Stop Hate UK said: " Inspiring the younger generation to be respectful of others and to stand up to hate is crucial for preventing hate from both manifesting and spreading in schools. We hope everyone in Merton based schools will see the posters be reminded that Stop Hate UK is here to support anyone affected."