Raymond James funds Stop Hate UK's educational training against hate across schools in the UK
Posted on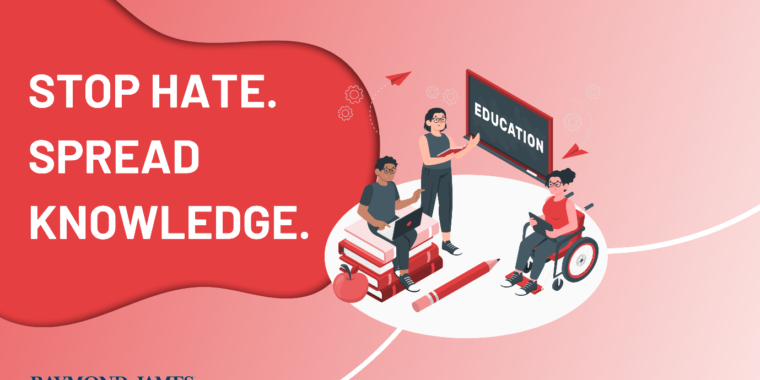 Stop Hate UK have delivered workshops and training throughout a number of schools in England to support school initiatives to respond and recognise hate and discrimination following donation from Raymond James.
The delivery of the work in schools has been made possible following a donation from Raymond James who are partnering with Stop Hate UK to provide educational training, workshops, resources, and activities, all aimed at educating young people and adults about the causes and the consequences of hateful behaviour and how to respond to it.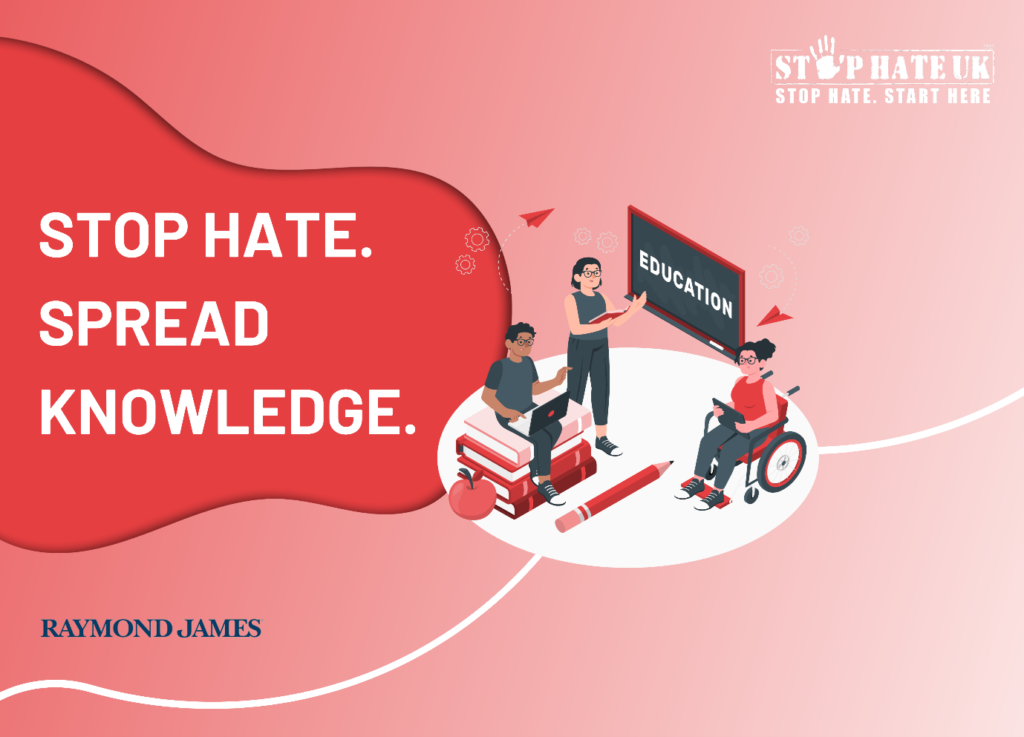 Angie Wright, Education and Development Lead, Stop Hate UK said:
"Schools across the country are becoming increasingly aware and concerned about the need to equip pupils to stand up to hateful behaviour, whether they are witnesses to it or whether, sadly, they are targeted by it. Funding educational work in schools to help teachers and pupils recognise and respond to hateful behaviour is an extremely effective way to equipping teachers and pupils with the tools they need to prevent the harms of prejudice and discrimination. It is through working with our partners and the communities we serve, that we can do more to build a stronger sense of responsibility, belonging and commitment, which will hopefully lead to improved educational outcomes and lived experiences".