New Era Begins After England's Euro 2022 Win
Posted on
The Lionesses have brought it home!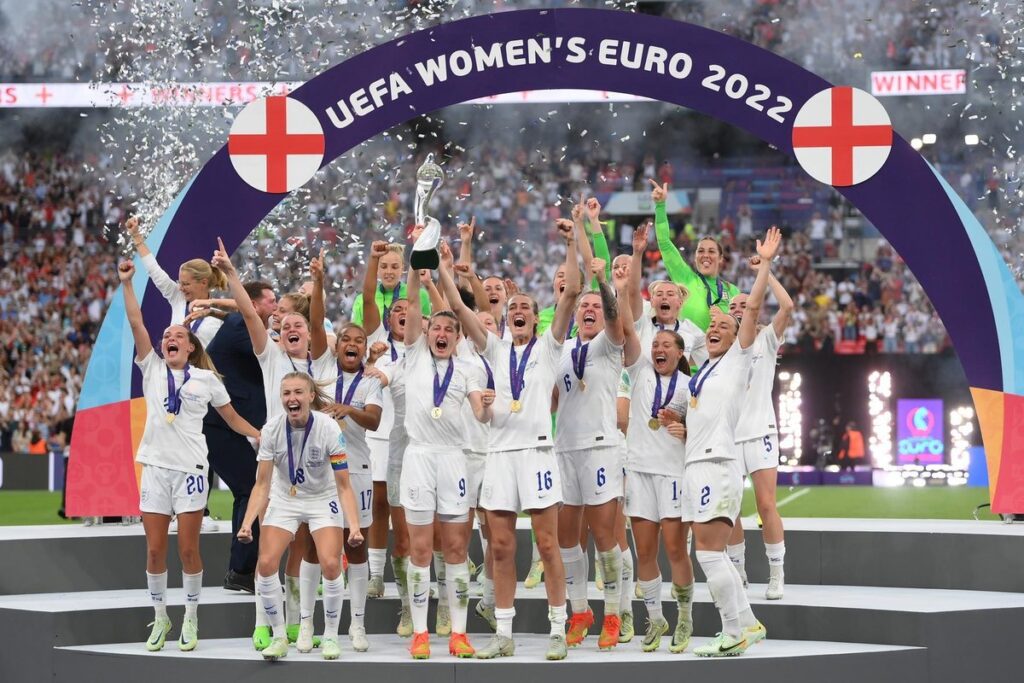 England wins the Women's Euro 2022 tournament. The first trophy England has lifted since the 1966 World Cup has announced the unquestionable arrival of women in professional football.
In the words of England captain Leah Williamson "The final is not the end of a journey but the start of one."
No doubt women footballers were professional and outstanding before the Women's Euro 2022, but this tournament lit the fire and burned down all the old tired arguments about why women's football is not worth investing in: "people are not interested in women's football", "women do not play well", "girls just don't like football".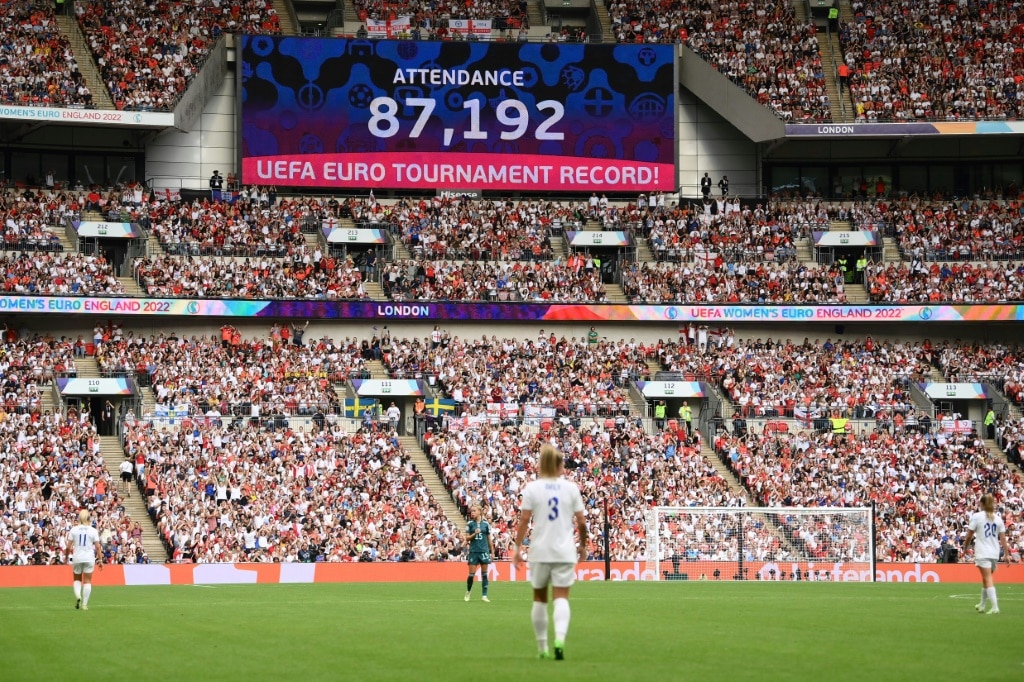 Women's Euro 2022 Breaking Records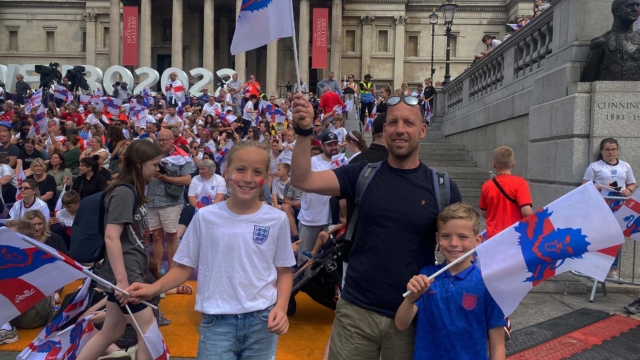 From "Unsuitable" to Role Models
When the FA banned women from playing football in 1921, they said: "The game of football is quite unsuitable for females and ought not to be encouraged".
The footballers in Women's Euro 2022 are not just footballers, but also role models. 
Europe's Champions – the England Lionesses are encouraging people to attend the Women's Super League. Midfielder Georgia Stanway wants people to jump on the bandwagon of women's football's current popularity and keep the momentum going. 
Young girls were interviewed at the Trafalgar Square celebration of the Lionesses' victory who expressed love for the "role models" and wanting to play football professionally.
One young girl said, "I love that women can play football and that they're so good at it.", another said, "I would like to play competitively. I think it's going to convince a lot of girls to play."
Safe to say, girls actually do want to play football.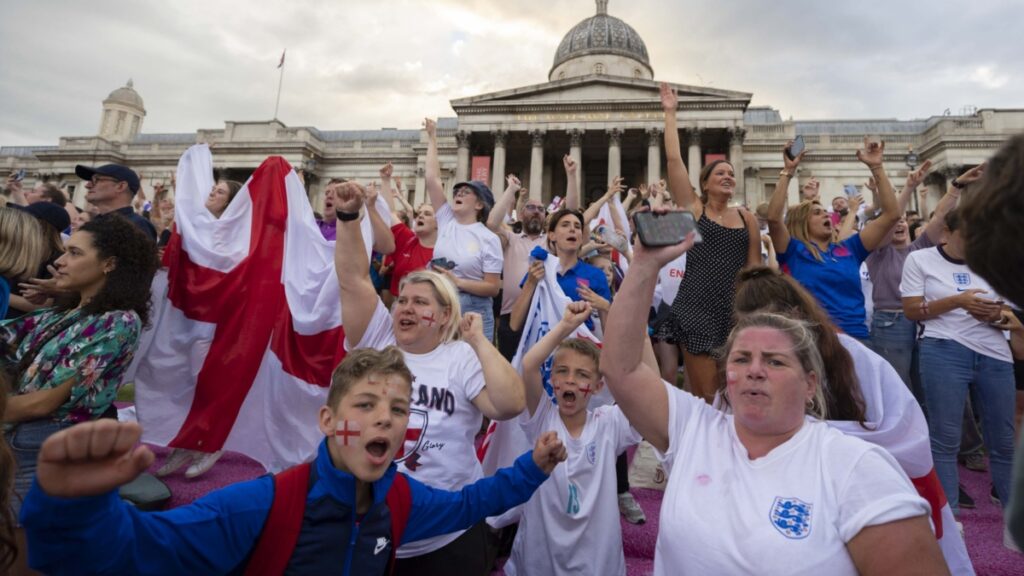 How to Keep Supporting Women's Football After Euro 2022?
After England won their semi-final against Sweden, former Arsenal and England forward Ian Wright said,
"Whatever happens in the final now, if girls are not allowed to play football in their PE, just like the boys can, what are we doing? We have got to make sure they are able to play and get the opportunity to do so."
Alex Scott, former Arsenal and England defender said, "…the amount of investment which has gone into the women's game is for a moment like this. For this team to get to Wembley, they are creating something special."
Investment into women's football must continue. Better training grounds and facilities, better equipment and physio support, and better stadiums all come from investment and time given to the women's game.
Most importantly, grassroots nurturing of young talent to find the next Beth Mead, Lucy Bronze, Alessia Russo, Ellen White, Ella Toone, Leah Williamson, and more. 
One of the stated ambitions of Football Association's Women's & Girls' Football Strategy 2020-2024 is, for 75 percent of schools to provide equal access to girls to play football in PE lessons by 2024. And increasing grassroots football for girls from football clubs across the country by providing an accredited pathway into professional football.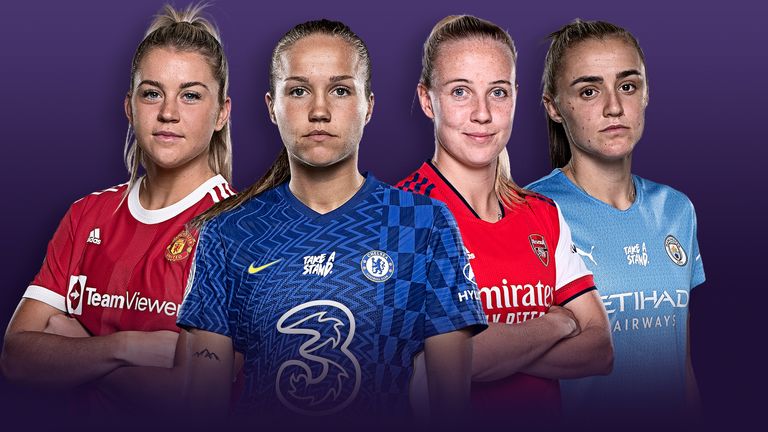 Support and Watch the Women's Super League
The summer victory and excitement for women's football must carry forward to the winter season when most English football is back on again. 
Add the Women's Super League to your list of Premier League, Championship, League One and Two, the FA Cup tournament, and more football action this next season. 
Stay Vigilant Against Sexism Online and Offline