Anniversary of George Floyd's Death
Posted on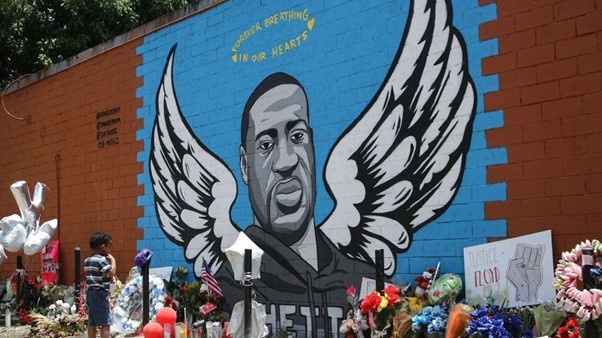 It has been two years since the murder of George Floyd by a policeman who kneeled on his neck for 9 minutes and 29 seconds, suffocating him to death.
The policeman, Derek Chauvin, has been sentenced to 22.5 years in prison after pleading guilty. But did Chauvin's conviction lead to deeper scrutiny into police brutality and bring change to systemic racism in America and the rest of the world?
The Black Lives Matter protests spread across the world to many countries, including the UK. Countries have been forced to reckon with their colonialist and slavery histories, with little success in substantial changes or even acknowledgments of involvement in slavery by European countries, which has slowed down progress for racial equality and justice.  
In this blog, we discuss any systemic changes toward racial equality in the US and the UK since the death of George Floyd and the global anti-racism movement that followed. 
Has There Been Any Progress Towards Racial Equality in America?
Following George Floyd's death, over 140 new police oversight and reform laws have been passed in the US. Despite new laws around police accountability though, these are considered small-scale changes as the United States still has one of the most heavily armed police forces in the world, with a total budget that's higher than China's military budget.
This comes with the fact that Black Americans are disproportionately policed, arrested, and incarcerated. Black Americans have repeatedly shared their encounters with the police daily with leaves them feeling humiliated, harassed, and disrespected.
Majority of Black Americans agree with the president of the United States Joe Biden that "white supremacy is the most lethal terrorist threat to the homeland today", but only 41 percent of white Americans said the same. Currently, the US is in the middle of a nationwide debate about whether schools should teach 'Critical Race Theory' in which atrocities against black slaves and Indigenous tribes will be taught to students.
On May 14th, 2022, 10 people were killed in a racially motivated mass shooting in America. The 18-year-old gunman self-identifies as a 'white supremacist'. This is the latest mass shooting committed by what authorities call a "white supremacist suspect", including Texas and South Carolina in the US, and New Zealand and Norway in Europe.
What About UK's Progress with Racial Justice and Equality?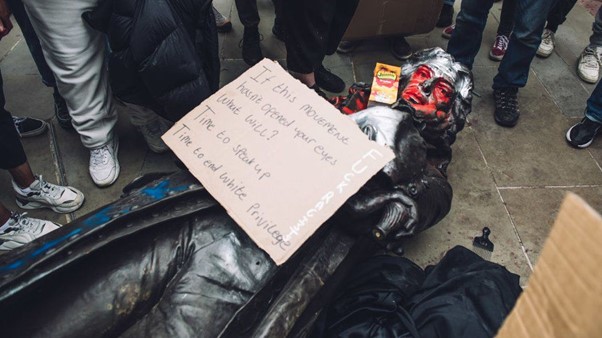 The UK is not free from scrutiny for racism and its role in the transatlantic slave trade. After years of controversy and calls for removal, Black Lives Matter protesters in Bristol brought down Edward Colston's statue. Colston was a slave trader who was responsible for transporting around 80,000 indentured people from Africa.
After months of protests in London, Birmingham, Coventry, Liverpool, Newcastle, Glasgow, and more, the government commissioned a report to examine claims of institutional racism in the UK. The report was released in March 2021 with an astonishing rejection of systemic problems. "Put simply we no longer see a Britain where the system is deliberately rigged against ethnic minorities," the report from the Commission on Race and Ethnic Disparities said.
Previous reviews into racial inequality in the UK found Black, Asian, and Minority Ethnic groups are more likely to be in low-income and insecure jobs, more likely to receive insufficient healthcare, face unequal treatment by police and courts, and have disadvantages in education and employment.
The road to racial equality and anti-racism still stretches a long way ahead. The 2021 Race and Ethnic Disparities report shows how far the UK is willing (or unwilling) to go to confront its past. A new race plan from the National Police Chiefs Council and College of Policing will acknowledge and apologise for racism, discrimination, and bias in law enforcement and within police forces but will avoid admitting 'institutional racism'
Accepting the Past to Move Towards Racial Justice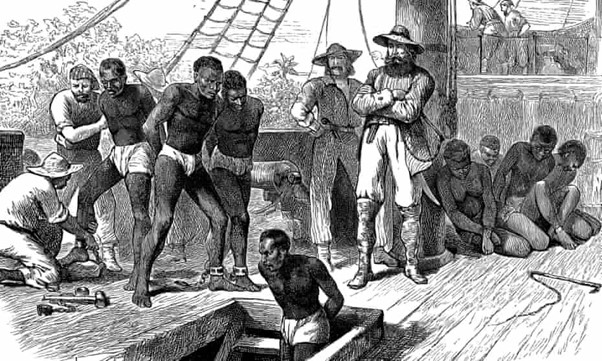 The work to dismantle racism must first start with acknowledging the colonialist past of our modern world, from which ideas of racism and white supremacy emerged – dangerous ideas that dehumanise and devalue black people's lives and caused George Floyd's death.
Britain's colonialist past has not been properly addressed and discussed on a public scale, which may explain authorities' hesitance to admit institutional racism.
British slave traders, in order to justify slavery, produced claims of pseudo-scientific racism and false white supremacist theories about black people's inferiority and the need to civilise them. This propaganda was disseminated through books, pamphlets, cartoons, and speeches.
The question of why, after the Slavery Abolition Act of 1833, were slave owners compensated with £20 million "in damages", while the 800,000 African people who were freed from slavery never received any reparations, has also never been properly answered.
If we cannot even acknowledge, admit, and accept the past, how can we hope for a better, more equal future for everyone? How can we expect people to be anti-racist, when we won't even admit that racism underlies laws, agencies, and institutions on every level in this country, in America and across the world, which causes the deaths of millions of black people?
Stop Hate UK's Work Towards Racial Justice and Anti-Racism
With real reformation, education, changing hearts and minds through spreading knowledge, listening, believing, and encouraging reporting of hate crimes, we can pave the way forward.
Our Training and Education courses for educational settings, workplaces, community groups and local authorities are here for anyone looking to embed anti-racism and real inclusivity in their environment and culture. Our 24 hours helpline services are here for anyone experiencing or witnessing racism.