12 Books for LGBTQIA+ History Month
Posted on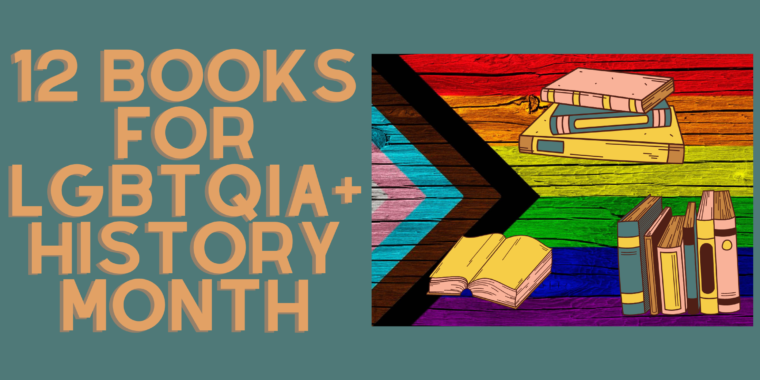 Literature allows us to pull back the curtain and intimately get to know characters and their lives in ways we never could in reality, as we read dialogues on pages that take us into a character's mind and witness their life experiences like a fly on a wall. 
Literature reflects human nature, human experience and provides us a way to learn and relate to others. No matter what gender or sexual orientation we identify with, no matter which race, religion, or region we come from, books allow us to identify with any character on a human level, with human emotions and human experiences of love, grief, relationships, and anxieties.
Books spark compassion, empathy and open up different worlds and perspectives from the ones we grew up with. So keeping with the theme of Art for this year's LGBTQIA+ History month, we want to share a list of excellent books centering around LGBTQIA+ characters and experiences.
With Teeth by Kristen Arnett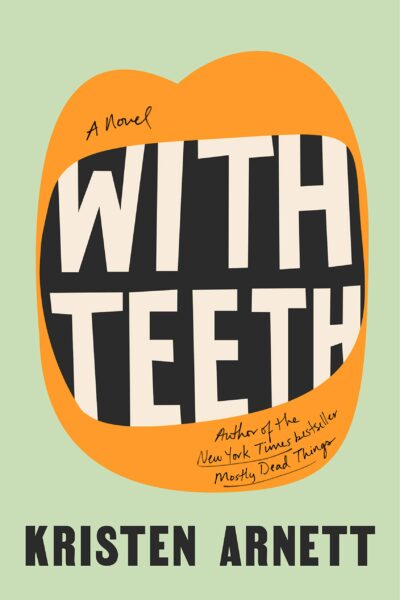 "If she's being honest, Sammie Lucas is scared of her son.
Working from home in the close quarters of their Florida house, she lives with one wary eye peeled on Samson, a sullen, unknowable boy who resists her every attempt to bond with him. Uncertain in her own feelings about motherhood, she tries her best—driving, cleaning, cooking, prodding him to finish projects for school—while growing increasingly resentful of Monika, her confident but absent wife.
When her son's hostility finally spills over into physical aggression, Sammie must confront her role in the mess—and the possibility that it will never be clean again."
Don't Cry for Me by Daniel Black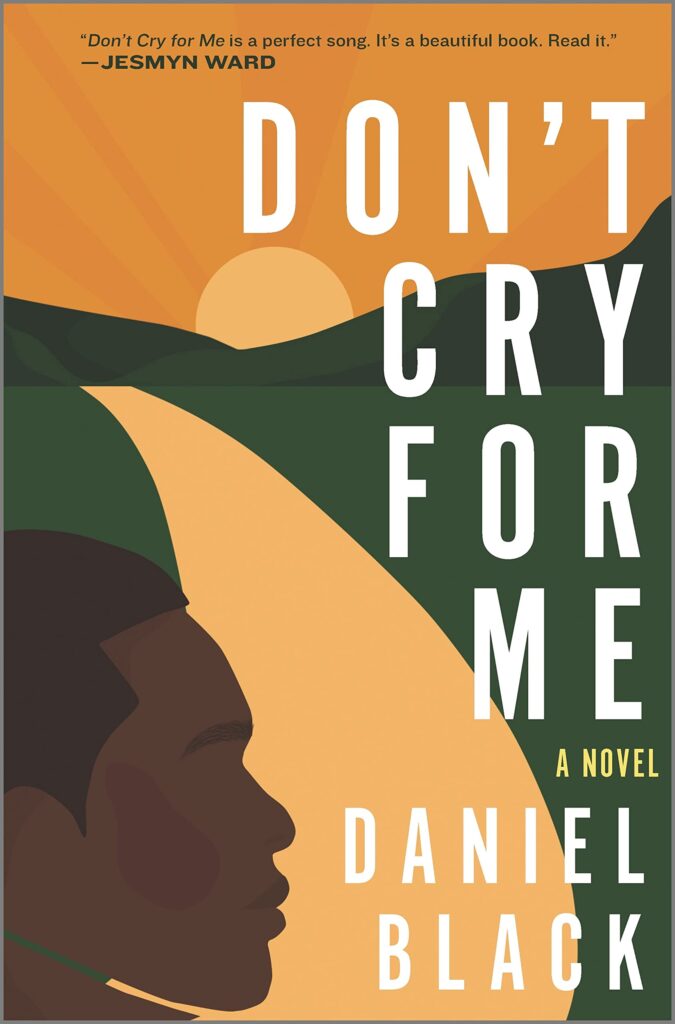 "A Black father makes amends with his gay son through letters written on his deathbed in this wise and penetrating novel of empathy and forgiveness.
With piercing insight and profound empathy, acclaimed author Daniel Black illuminates the lived experiences of Black fathers and queer sons, offering an authentic and ultimately hopeful portrait of reckoning and reconciliation. Spare as it is sweeping, poetic as it is compulsively readable, Don't Cry for Me is a monumental novel about one family grappling with love's hard edges and the unexpected places where hope and healing take flight."
Sissy: A Coming of Gender Story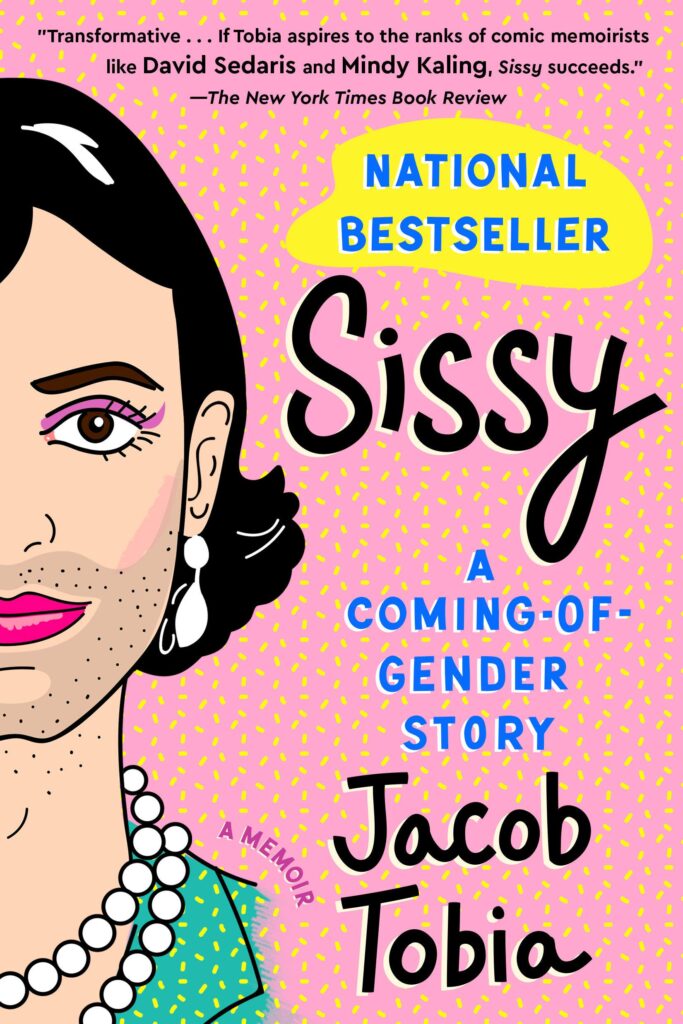 "As a kid, Jacob was called 'sissy' for being creative, sassy, and obsessed with glitter. But as they got older, they began to identify with different, more neutral words like 'gay', 'transgender', and 'nonbinary'. This memoir of gender revolution calls out the stereotypes that were probably rampant in many of our childhoods in a book that will make you laugh and cry, maybe even at the same time.
A heart-wrenching, eye-opening, and giggle-inducing memoir about what it's like to grow up not sure if you're (a) a boy, (b) a girl, (c) something in between, or (d) all of the above."
A Two-Spirit Journey: The Autobiography of a Lesbian Ojibwa-Cree Elder by Ma-Nee Chacaby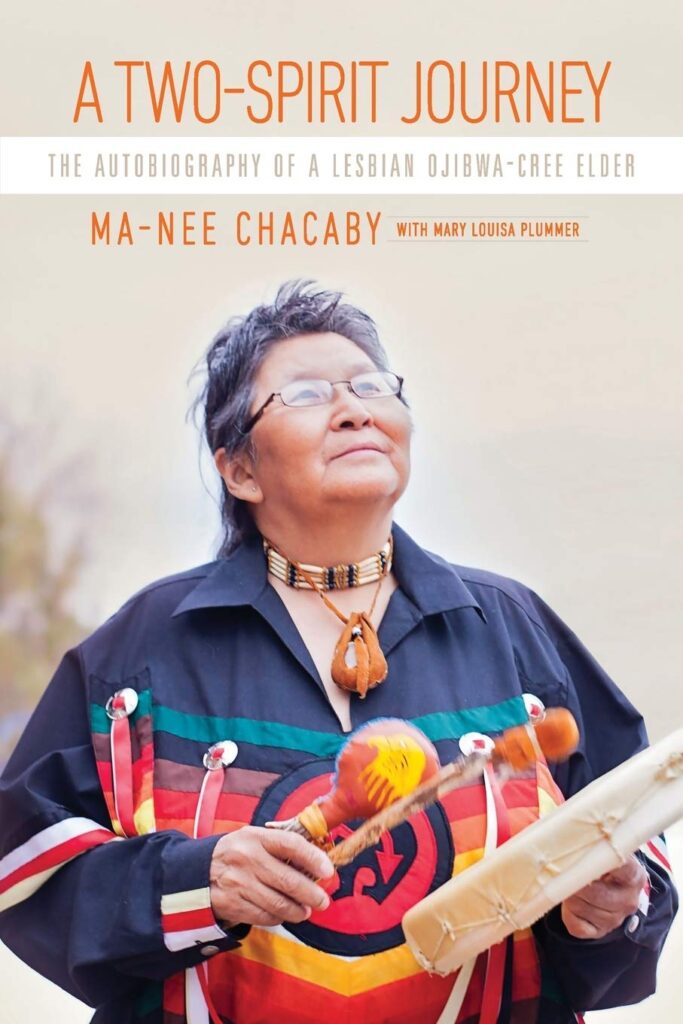 "Ma-Nee Chacaby's life has never been easy: from abuse in both childhood and adulthood to alcoholism to racism, she's faced plenty of challenges throughout her life.
Still, while the unflinching subject matter can be difficult to read, the book as a whole is one of endurance, self-discovery, and eventual peace. Readers of all backgrounds will find something to learn from and relate to in this deeply personal account of what it means when multiple marginalized identities intersect. A Two-Spirit Journey is a memoir that will stick with you for many years to come."
Fun Home: A Family Tragicomic by Alison Bechdel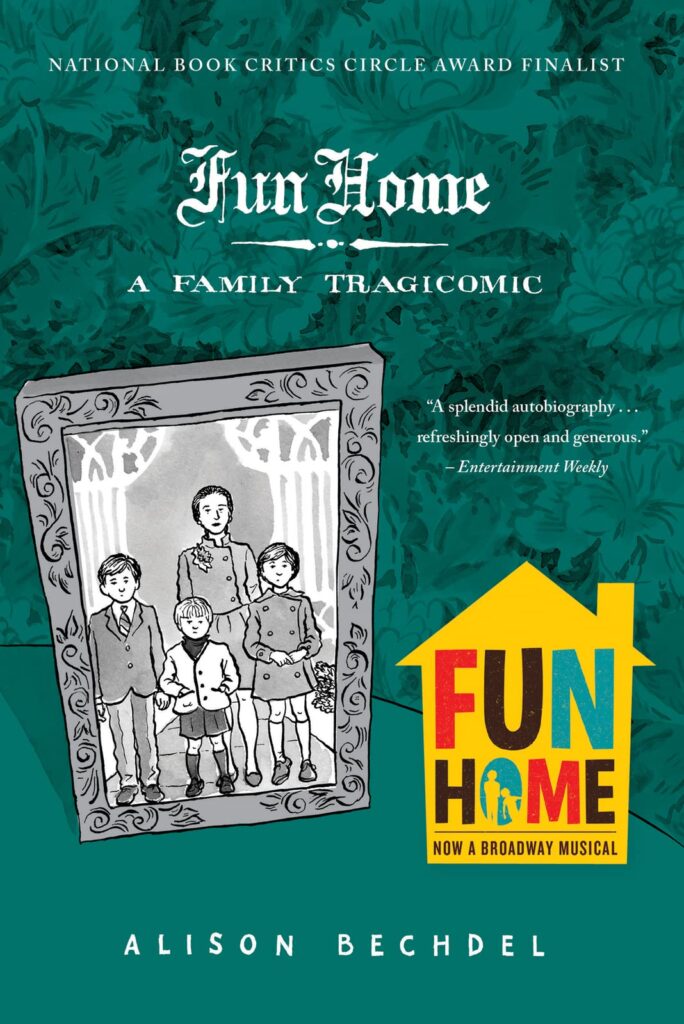 "Alison Bechdel's groundbreaking, bestselling graphic memoir that charts her fraught relationship with her late father.
Distant and exacting, Bruce Bechdel was an English teacher and director of the town funeral home, which Alison and her family referred to as the "Fun Home." It was not until college that Alison, who had recently come out as a lesbian, discovered that her father was also gay. A few weeks after this revelation, he was dead, leaving a legacy of mystery for his daughter to resolve.
In her hands, personal history becomes a work of amazing subtlety and power, written with controlled force and enlivened with humor, rich literary allusion, and heartbreaking detail."
The Song of Achilles by Madeline Miller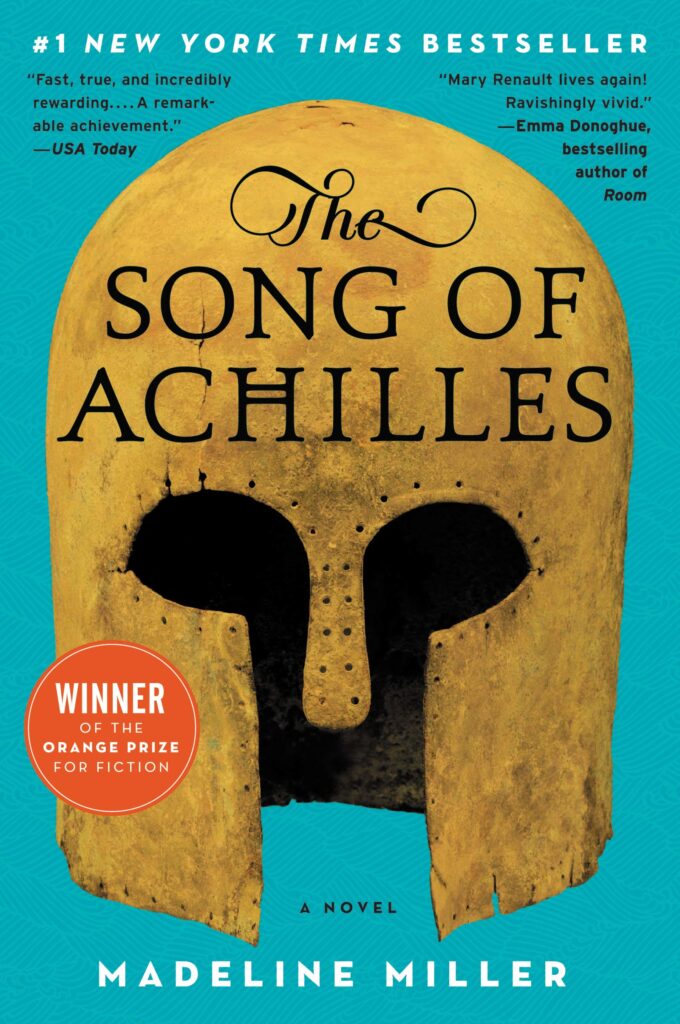 "The Song of Achilles is an intensely poetic, thrilling novel retelling the Greek myth of the Trojan war, focusing on the friendship and romance between Achilles and Patroclus.
A tale of gods, kings, immortal fame, and the human heart, The Song of Achilles is a dazzling literary feat that brilliantly reimagines Homer's enduring masterwork, The Iliad. An action-packed adventure, an epic love story, a marvellously conceived and executed page-turner, Miller's monumental debut novel has already earned resounding acclaim from some of contemporary fiction's brightest lights, an unforgettable journey back to ancient Greece in the Age of Heroes."
Felix Ever After by Kacen Callender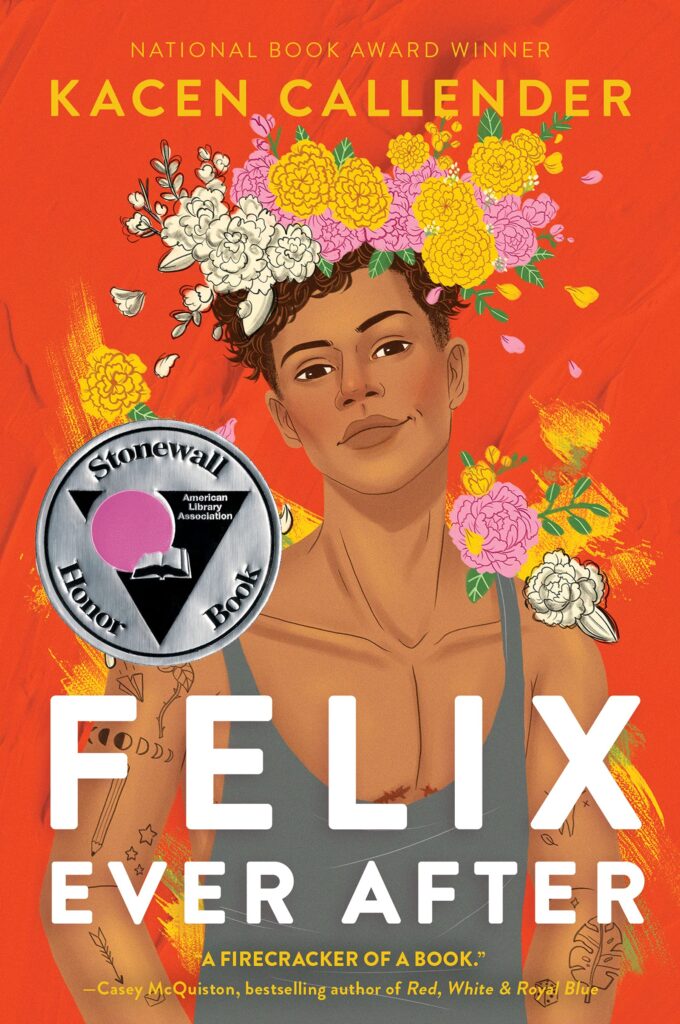 "Felix Love has never been in love—and, yes, he's painfully aware of the irony. He desperately wants to know what it's like and why it seems so easy for everyone but him to find someone. What's worse is that, even though he is proud of his identity, Felix also secretly fears that he's one marginalization too many—Black, queer, and transgender—to ever get his own happily-ever-after.
When an anonymous student begins sending him transphobic messages, Felix comes up with a plan for revenge. What he didn't count on: his catfish scenario landing him in a quasi–love triangle….
But as he navigates his complicated feelings, Felix begins a journey of questioning and self-discovery that helps redefine his most important relationship: how he feels about himself.
Felix Ever After is an honest and layered story about identity, falling in love, and recognizing the love you deserve."
Halal If You Hear Me (The BreakBeat Poets, Vol. 3), Edited by Fatimah Asghar and Safia Elhillo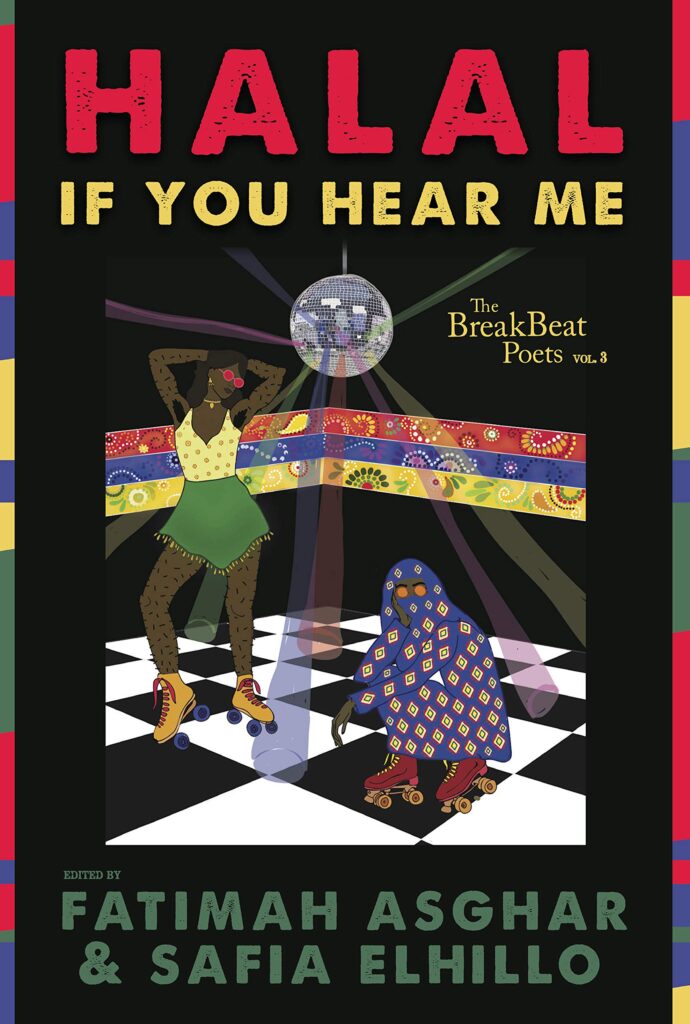 "A BreakBeat Poets anthology of writings by Muslims who are women, queer, genderqueer, nonbinary, or trans.
The BreakBeat Poets Vol. 3: Halal If You Hear Me is a celebration of intersectional identity that dispels the notion that there is one correct way to be a Muslim, particularly for women, gender non-conforming, and trans people. In holding space for multiple intersecting identities, the anthology celebrates and protects those identities.
Halal If You Hear Me features poems by Safia Elhillo, Fatimah Asghar, Warsan Shire, Tarfia Faizullah, Angel Nafis, Beyza Ozer, and many others."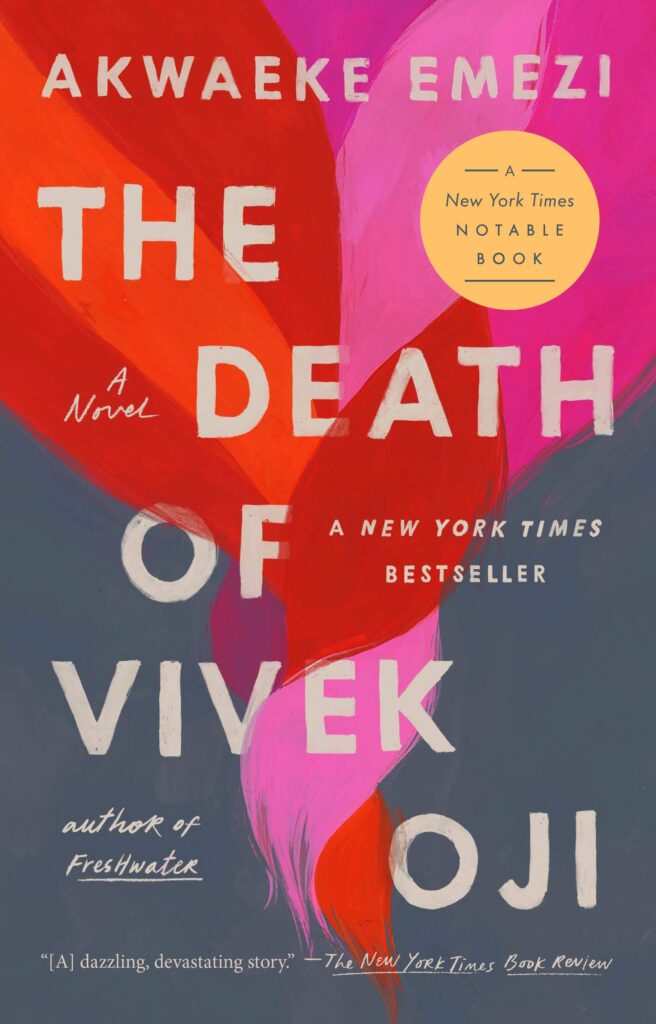 "What does it mean for a family to lose a child they never really knew?
One afternoon, in a town in southeastern Nigeria, a mother opens her front door to discover her son's body, wrapped in colorful fabric, at her feet. What follows is the tumultuous, heart-wrenching story of one family's struggle to understand a child whose spirit is both gentle and mysterious. Raised by a distant father and an understanding but overprotective mother, Vivek suffers disorienting blackouts, moments of disconnection between self and surroundings. 
Propulsively readable, teeming with unforgettable characters, The Death of Vivek Oji is a novel of family and friendship that challenges expectations—a dramatic story of loss and transcendence that will move every reader."
Small Beauty by Jia Qing Wilson-Yang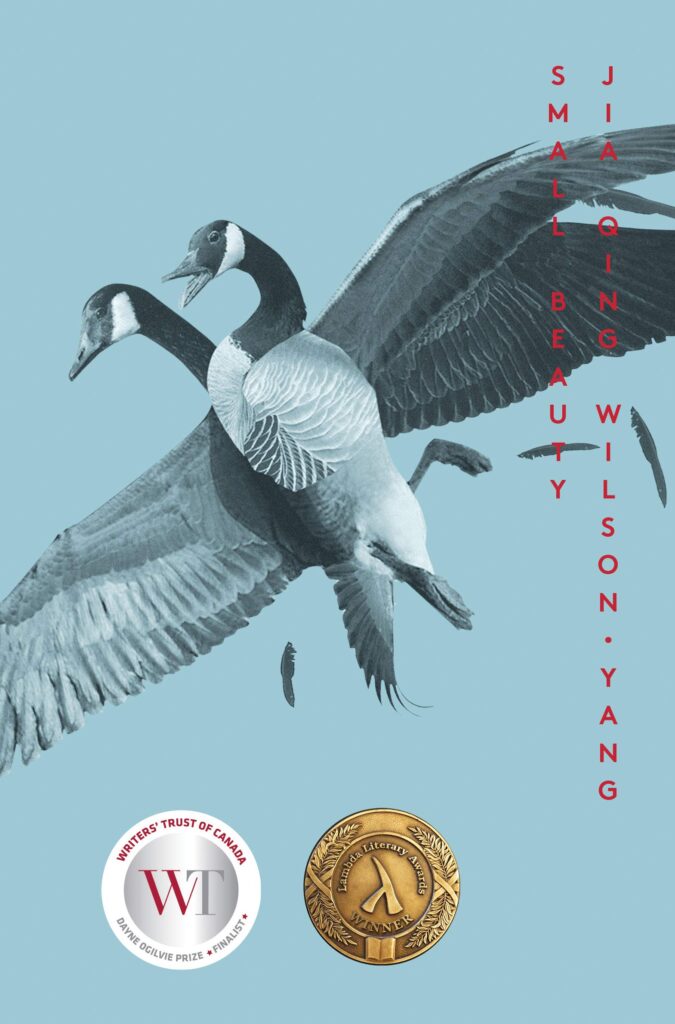 "Small Beauty tells the story of Mei, a mixed race trans woman managing the death of her cousin, the ways she contorts to navigate racism and transphobia, and her desire for community as she takes an opportunity to leave the city and revisit a town from her family's past, where she discovers queer family history while parsing through her own anger and trauma.
Cycling through time, points of view, and rural and city life, the novel introduces us to Mei's community: Annette and Connie, other Asian trans women from the drop-ins; Sandy, Mei's older cousin and constant (if aggressive) support; Diane, an older lesbian with a pick-up and secret links to Mei's blood family; and Nelson, a presence lost before found, whose story is told in pictures sewn into a suitcase. Interspersed with one culminating night-time lake scene, the book carries us through these stories and towards their completion as the frustrating, necessary web that keeps Mei attached to the world."
Cantoras by Caroline De Robertis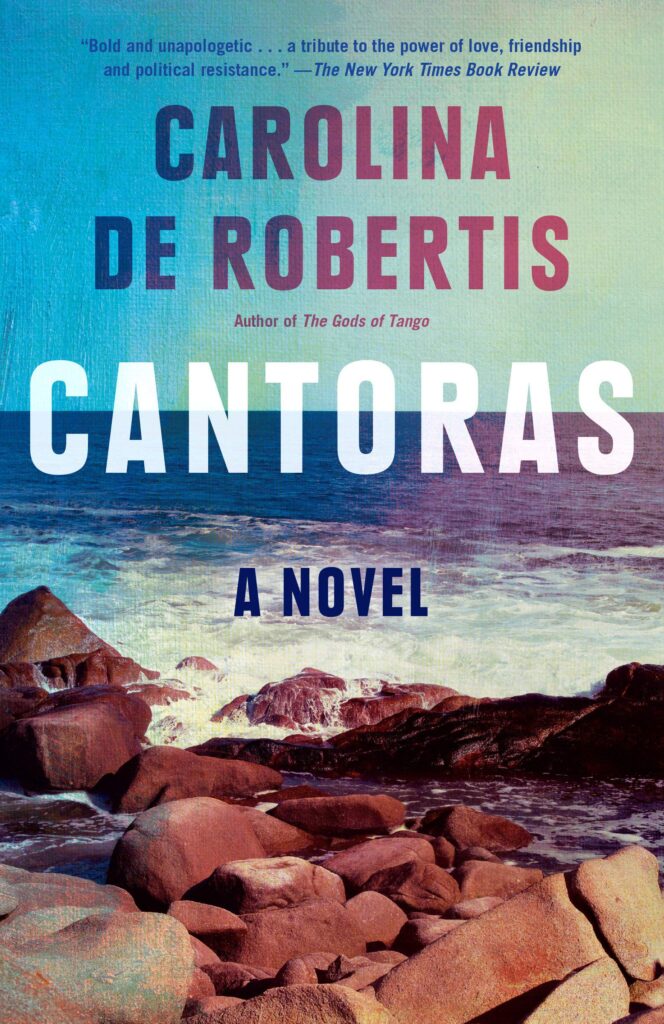 "In 1977 Uruguay, a military government crushed political dissent with ruthless force. In this environment, where the everyday rights of people are under attack, homosexuality is a dangerous transgression to be punished. And yet Romina, Flaca, Anita 'La Venus', Paz, and Malena—five cantoras, women who 'sing'—somehow, miraculously, find one another. Together, they discover an isolated, nearly uninhabited cape, Cabo Polonio, which they claim as their secret sanctuary. Over the next thirty-five years, their lives move back and forth between Cabo Polonio and Montevideo, the city they call home, as they return, sometimes together, sometimes in pairs, with lovers in tow, or alone. And throughout, again and again, the women will be tested—by their families, lovers, society, and one another—as they fight to live authentic lives.
A genre-defining novel and De Robertis's masterpiece, Cantoras is a breathtaking portrait of queer love, community, forgotten history, and the strength of the human spirit. At once timeless and groundbreaking, Cantoras is a tale about the fire in all our souls and those who make it burn."
How It All Blew Up by Arvin Ahmadi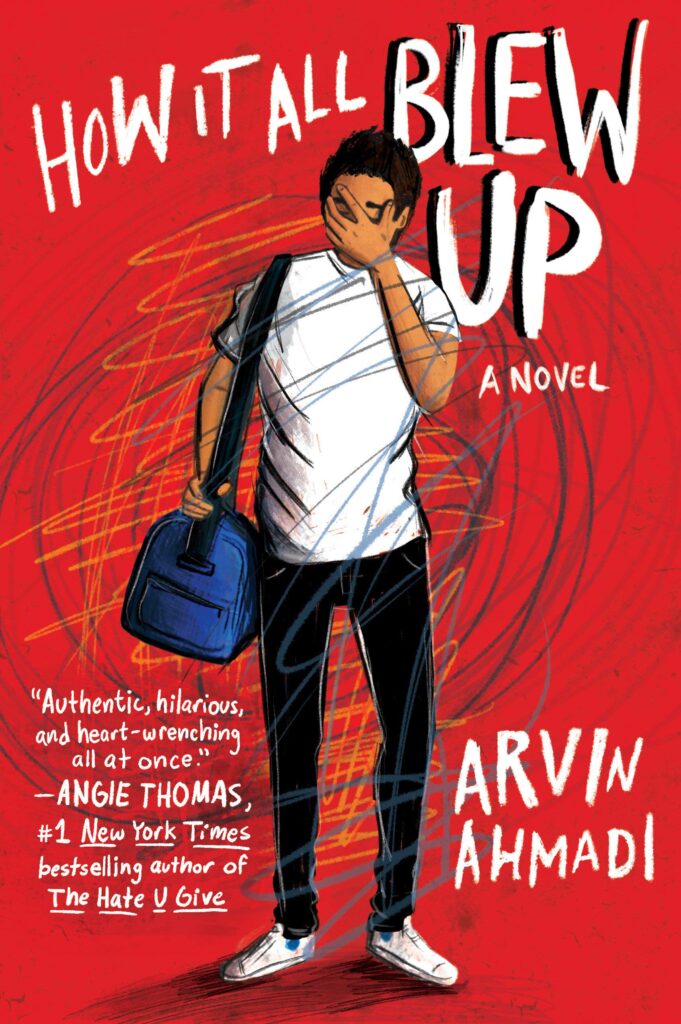 "Eighteen-year-old Amir Azadi always knew coming out to his Muslim family would be messy–he just didn't think it would end in an airport interrogation room. But when faced with a failed relationship, bullies, and blackmail, running away to Rome is his only option. Right?
Soon, late nights with new friends and dates in the Sistine Chapel start to feel like second nature… until his old life comes knocking on his door. Now, Amir has to tell the whole truth and nothing but the truth to a US Customs officer, or risk losing his hard-won freedom.
At turns uplifting and devastating, How It All Blew Up is Arvin Ahmadi's most powerful novel yet, a celebration of how life's most painful moments can live alongside the riotous, life-changing joys of discovering who you are."