6 British South Asian LGBTQIA+ Trailblazers You Should Know About
Posted on
British South Asian LGBTQIA+ History
'Cross-Border Queers: the Story of South Asian Migrants in the UK' is an ongoing research project commissioned in 2019 by The British Academy, UK's national academy for humanities and social science. The project will examine and bring forth the history of queer South Asian migration in the UK.
The 1960s sparked the beginning of an organised LGBTQIA+ Civil Rights movement in the UK, while at the same time, migrants of South Asian descent from India, Pakistan, Kenya, and Uganda were arriving in large waves to the UK. However, there is very little known history of queer South Asians who came to the UK, and their experiences of racism, homophobia, and their unique transnational experience of being British, South Asian, and queer.
Taking this research project as an inspiration, we compiled a shortlist of British South Asian LGBTQIA+ figures from past and present who are trailblazers for the South Asian LGBTQIA+ movement.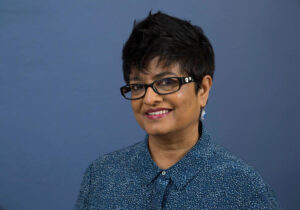 Pratibha Parmar is a filmmaker director, producer, and writer. South Asian LGBTQIA+ representation is central in her work.
In 1990, Pratibha released Flesh and Paper, a film about Indian lesbian poet and writer Suniti Bamjoshi. In the following year, she released Kush, which she is best known for. Kush is a documentary about South Asian queer people living in the UK, US, and India.
In 1992, she released the film Double the Trouble, Twice the Fun, a film about disabled lesbian and gay people.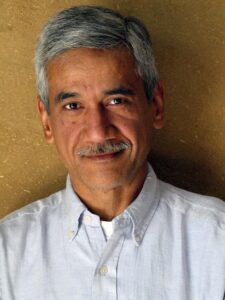 Sunil Gupta is a photographer, whose career spans 50 years. His work has brought forth the progress of gay liberation and injustices faced by gay men all around the world.
In 1976, his exhibition Christopher Street documented men meeting and flirting around him, an extremely uncommon and even dangerous practice at the time. 
Most notably in 1988, he produced an exhibit titled Pretended Family Relationships which showed gay couples at home. The title of the exhibit comes from Clause 28 in the Local Government Act 1988 passed by Margaret Thatcher's government which allowed for homophobia and disallowed "the teaching in any maintained school of the acceptability of homosexuality as a pretended family relationship".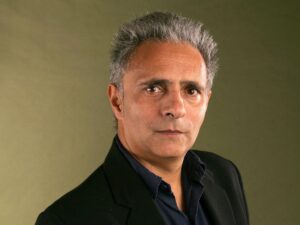 Hanif Kureishi is a playwright, screenwriter, filmmaker, and novelist.
He is best known for his screenplay, My Beautiful Laundrette, released in 1985. The film depicts a gay interracial relationship between Omar, a young Pakistani man living in London and Jonny, a white British man as they run their laundrette business together.
The film was nominated for both an Academy Award and BAFTA award for Best Original Screenplay.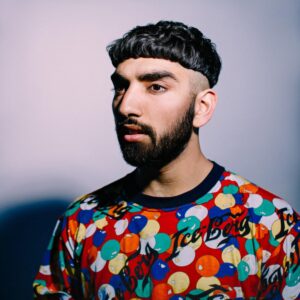 Mawaan Rizwan is an actor, a stand-up comedian and writer on Netflix's hit show Sex Education.
In 2015, Rizwan travelled to his country of birth, Pakistan, to film a documentary that looked at LGBTQIA+ communities existing in the country where same-sex relations are currently criminalised.
In the BBC Three documentary How Gay Is Pakistan?, Rizwan tried to understand the anti-LGBTQIA+ culture prevalent in Pakistan as members of the LGBTQIA+ community expressed fears of persecution.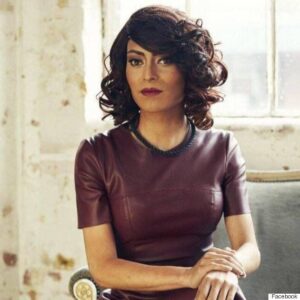 Asifa Lahore is a Muslim drag queen who took part in the #OpenLetterstoQueerBritain project hosted by Levi's, Queer Britain, and Royal Mail.
The project was donated to the archives of the UK's first LGBTQIA+ museum.
In 2015, Asifa featured in Channel 4's documentary on Muslim Drag Queens. She was also the face of Channel 4's diversity campaign, True Colour TV in 2016.
Challenges Faced by the South Asian LGBTQIA+ Community
South Asian LGBTQIA+ people face particular challenges when it comes to living their lives truthfully and openly due to religious and cultural stigmas.
But there are many figures from the South Asian LGBTQIA+ community, along with the ones we featured above, who are fearlessly breaking stigmas and clearing the path for future generations to live without fear of judgment and persecution. 
If you are targeted by prejudice and hate, you can reach out to Stop Hate UK to get guidance on support and reporting. Stop Hate UK is here to support people directly affected by Hate Crime, help them cope with the incident, and navigate their options.