LGBTQI+ History Month
Posted on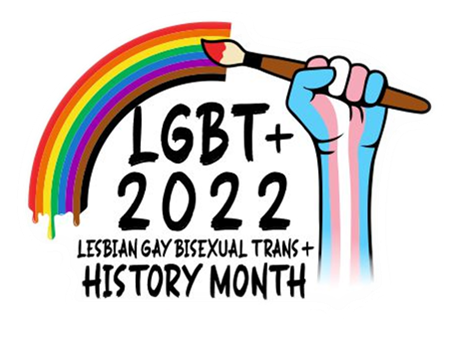 In celebration of the enormous strides that LGBTQI+ civil movements have made, and to recognise the challenges that the community have been historically faced with and still face today,  we'll share a few of our  favourites who have furthered these important movements and conversations from Art, Music, Cinema and Literature throughout the month. 
There lies a rich history of the struggles and triumphs that painted the lives of the LGBTQI+ community.  This Friday, we're kicking it off with our favourite artists. 
Bernice Abbott (1898–1991)
Accomplished American photographer Berenice Abbott may be best known for her photographs of New York City's changing cityscape, but she also made memorable images of lesbians, bisexuals, and gay men in Paris in the 1920s and in New Y ork from the 1930s through 1965. While she had several documented relationships with well-known women in the scene, Abbott kept her private life to herself and rarely spoke of her orientation. Regardless, her legacy remains as a strong female figure in the arts in the earlier parts of the century, whose personal life was kept away from the scrutiny of puritanical judgment.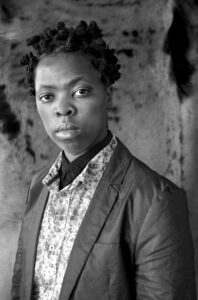 Zanele Muholi
Muholi is a South African visual activist and photographer. For over a decade they have documented black lesbian, gay, bisexual, transgender and intersex people's lives in various townships in South Africa. Responding to the continuing discrimination and violence faced by the LGBTI community, in 2006 Muholi embarked on an ongoing project, Faces and Phases, in which they depict black lesbian and transgender individuals.
Muholi's self-proclaimed mission is "to re-write a black queer and trans visual history of South Africa for the world to know of our resistance and existence at the height of hate crimes in SA and beyond." These arresting portraits are part of Muholi's contribution towards a more democratic and representative South African homosexual history. Through this positive imagery, Muholi hopes to offset the stigma and negativity attached to queer identity in African society.
In a more recent ongoing series, Somnyama Ngonyama (Hail the Dark Lioness), Muholi becomes both the participant and the image-maker, as they turn the camera on themself. Experimenting with different characters and archetypes, Muholi's self-portraits reference specific events in South Africa's political history. Through exaggerating the darkness of their skin tone, Muholi reclaims their blackness, and offsets the culturally dominant images of black women/non-binary people in the media today.
Mark Aguhar (1987 –  2012)
Mark was an American activist, writer and multimedia fine artist known for multidisciplinary work about gender, beauty and existing as a racial minority, while being body positive and transfeminine. Aguhar was made famous by her Tumblr blog that questioned mainstream representation of the "glossy glorification of the gay white male body" - The Call Out Queen.
Aguhar's 2011 video, "WHY BE UGLY WHEN U CAN BE BEAUTIFUL" demonstrates how - for someone whose everyday existence as a queer, transgender person is vulnerable to harassment and violence - the daily act of fixing one's hair can be a form of radical resistance. Aguhar created artwork that claims space for people who exist outside the gender binary, and insists on their right to lead fulfilling lives. Aguhar demonstrated playful and colourful potentials in femininity.
Mark's work is a continuous exploration of queer expression and what it means to have grown up gay on the internet. Aguhar collects visual artefacts from queer online communities and uses them in their work to define and redefine who they are and what their body is. Aguhar's work combines porn, fashion, textile patterns, optical effects, trans identities, and queer jokes. Aguhar demonstrated playful and colourful potentials in femininity.
"My work is about visibility. My work is about the fact that I'm a genderqueer person of colour fat femme fag feminist and I don't really know what to do with that identity in this world. It's that thing where you grew up learning to hate every aspect of yourself and unlearning all that misery is really hard to do." (Mark Aguhar). 
Aguhar created artwork that claims space for people who exist outside the gender binary, and insists on our right to lead fulfilling lives. In her text paintings, which are made from paper embossed with messages in glitter, such as "I'd Rather Be Beautiful Than Male," Aguhar demonstrated the playful and colorful potentials she saw in femininity. This powerful statement not only offers up queer tenacity, but also highlights the importance of expanding the notions of femininity beyond the cisgender female experience.
As mainstream feminism addresses issues like the pervasiveness of sexual violence against women in our culture, the need to include trans women and nonbinary femmes in these conversations is more urgent than ever.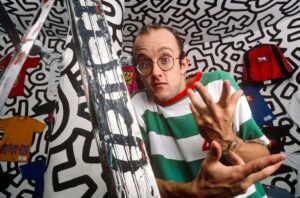 Keith Haring (1958-1990) 
Keith Haring was an American pop artist who advocated for safe sex and AIDS awareness through his images.
He started using advertising panels covered in black paper in subway museums as a way of sharing his art with a larger audience. Using white chalk, he created public drawings which New York commuters became familiar with. Haring produced hundreds of these public drawings in rapid rhythmic lines, sometimes creating as many as forty "subway drawings" in one day. This seamless flow of images became familiar to New York commuters, who often would stop to engage the artist when they encountered him at work.
Throughout his career, Haring devoted much of his time to public works, which often carried social messages. He produced more than 50 public artworks between 1982 and 1989, in dozens of cities around the world, many of which were created for charities, hospitals, children's day care centres and orphanages.
Haring was diagnosed with AIDS in 1988. A year later, he established the Keith Haring Foundation to provide funding to AIDS organisations. He also raised awareness about AIDS through his art.
He died on 16th February 1990 of AIDS related complications. Haring's signature style is still seen in fashion. His estate has collaborated with Adidas, Lacoste and UNIQLO, Supreme, Reebok, and Coach.
Fiore de Henriquez (1921-2004)
Her experience of being intersex informed her work. Androgyny was a common theme as well as ambiguous creatures, conjoined figures and twinning motifs of paired heads. She declared herself "proud to be hermaphrodite" and "two people inside one body". She was open to her friends about being intersex, but kept this away from the press as her work became more well known. Her dress sense was often androgynous consisting of a dress style of smock, knee breeches and a fine fedora.
In the first few months of her living in London, she had some commissions for portrait sculptures. In 1950, she had two head sculptures exhibited in the Royal Academy summer show and following this she was commissioned to produce work for the Festival of Britain in 1951.
While studying philosophy and literature in Venice, she made friends with some of the arts students. While helping one of the studios knead the clay, she started making a head which was a self-portrait which led to her becoming a sculptor. She studied at the Academy of Fine Art in Venice from 1939-1942.
Her first exhibition was in Florence in 1947. In 1949, she won a competition for a civic statue in Salerno. For this, she created a monument in bronze of Don Giovanni Cuomo. When the men present realised that a woman had won the competition, they destroyed the monument. Following this, she left for England.
As part of her work, De Henriquez created portrait sculptures of many people including Oprah Winfrey, Laurence Olivier and Igor Starvinsky. Between 1948 and 2004, she created 4000 portraits. She did not just create portrait scriptures: for example, she created a fountain of dolphins for the World Intellectual Proper- ty Organisation Headquarters in Geneva.
Our commitment to keeping LGBTQI+ communities safe.
Hate and 
discrimination
 towards the LGBTQI+ community continues L
GBTQI+ Hate Crime reports have
nearly tripled in the last 3 years
and in
2020/2021
over 17,135 people
from the LGBTQI+ community reported they were the victims of Hate Crimes to the police. But we know that this area is highly under-reported and thousands more who are the victims of attack, abuse and harassment do not come forward.
Hate against the LGBTQI+ community is one of the most reported motivation for Hate incidents and crimes. It is important that we continue to advocate for LGBTQI+ rights and safety. 
Victims suffer verbal abuse and threatening behaviour such as having derogatory terms shouted at them, being threatened, having invasive or inappropriate questions asked of them or being refused service by businesses. For many in the community this type of harassment is a regular occurrence. 
No one should have to suffer from hate crime, and no one should have to suffer alone. We provide critical support to victims when they need it most.
If you are targeted by prejudice and hate, you can reach out to Stop Hate UK to get guidance on support and reporting. 
We support people directly affected by Hate Crime, help them cope with the incident, and navigate their options. 
Stop Hate UK's helpline service provides confidential and independent support, and people can report anonymously. We provide our callers a safe space to tell us about their experiences and let us know what they need and want to happen. We will then explore options and next steps with our caller.