Musician to become Ambassador to Stop Hate UK
Posted on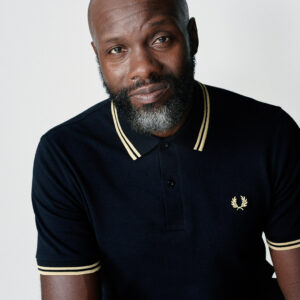 Stop Hate UK is very proud to announce the appointment of a new Ambassador to the charity, in the form of musician, producer and record label owner Gary Powell.
Gary is best known as the drummer in The Libertines, with several critically acclaimed albums in his repertoire, but is also associated with several other acts, such as The Specials, Dirty Pretty Things, The New York Dolls and legendary reggae musician, Eddy Grant, as well as being the head of his own record label, 25 Hour Convenience Store and host to his own radio show on the digital community based radio station Boogaloo Radio.
He has, however, also become a well-respected anti-hate advocate and has been very vocal in his support for equality and his disdain for intolerance and discrimination in today's society.
Speaking of the appointment, Rose Simkins, Chief Executive of Stop Hate UK said, "We are very happy to announce Gary's appointment as an Ambassador to Stop Hate UK. We have a long-standing relationship with Gary and we know his passion for tackling hate and intolerance in society aligns with our own vision to live in a society that is free from hate, harassment and discrimination."
Gary added; "I was delighted and also honoured to be approached by Stop Hate UK. It's no secret that I am very passionate about the need for all of us to be more tolerant and accept that diversity in society is what makes us truly great. Our willingness to appreciate and embrace our differences will define our future and make the world a better place to be."
Gary's appointment as an Ambassador to Stop Hate UK is not only a great addition to Stop Hate UK's already skilled and respected team, it comes off the back of Gary's recent collaboration with New York visual artist Josh Klaw and veteran Hollywood TV writer Jim Martin to create a unique digital art experience; 'THE INVASION OF…' – based on a collision of parallel universes – currently being developed as a graphic novel and animated film that serve as companion pieces to his forthcoming debut solo album.
Find out more about Gary Powell on Twitter at @gdogg27 or on Instagram @gdogg27 or the_invasion_of