❤️ Spread Love, Not Hate ❤️
Posted on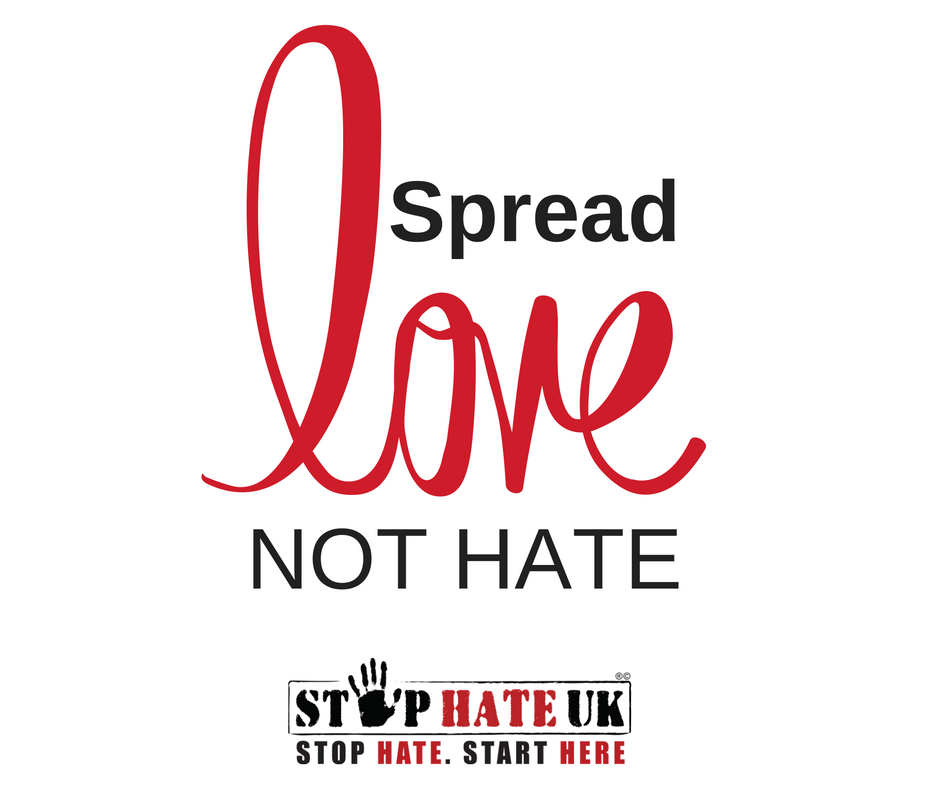 It's only the middle of February and we've already seen 2 successful 'Hate Crime Awareness Weeks' in Merseyside and Greater Manchester, where Stop Hate UK played a key role in supporting the many things happening in both areas and there's so much more to come in 2018!
These weeks also coincided with the launch of our new 'Spread Love, Not Hate' campaign.
Our new campaign has been launched in response to the many tragic events, that we witnessed in 2017, but also to remind ourselves of our very own vision statement;
"We dream of a society which is free from hate, harassment and discrimination, where all people are valued for their unique identity."
When I reference our vision statement, I am also reminded of the great quote from the American poet and civil rights activist, Mary Angelou, that;
"Hate, it has caused a lot of problems in the world, but has not solved one yet."
So, we think our new campaign to 'Spread Love, Not Hate' really resonates with our core values and vision, but also uses language that people can really relate to and get behind.
As part of the campaign, we've launched a range of new merchandise, available to buy to show your support and, of course, spread the love! Just visit our online shop to take a look at the new items, together with our existing range of Stop Hate UK products.
We're really looking forward to 2018 and building on our successes in 2017 and we hope you'll join us in spreading the love.
Chief Executive, Stop Hate UK