Report all Hate Crime
Report all Hate Crime
Stop Hate UK is here to help you report a hate crime, receive support before, during and after and to help you understand the process.
Check if your area is covered first:
Please choose the option 'Affected by Israel-Palestine Conflict' to access our helpline for Antisemitic or Islamophobia hate crimes or incidents.
Who is our helpline for?
Our helpline is for anyone experiencing Hate Crime and discrimination, based on any aspect of an individual's identity.
We encourage everyone to report incidents that they experience or witness. How to do it will vary depending on where you live because unfortunately Stop Hate UK is not funded to work in every part of the UK. 
If you have been affected by Hate Crime as a result of the ongoing Israel-Palestine conflict, you can reach out to Stop Hate UK helpline for support now. We are here to support anyone facing Antisemitic and Islamophobic hate crimes or incidents.  
If there is an immediate threat to life or the crime is ongoing, you should call 999.
If Stop Hate UK is not working in your area, and you do not want to speak to the police at this stage, check what is available for you locally or nationally here.
If you are below the age of 18, you can report it to Call Hate Out.
If English is not your first language, we will seek the help of a translator so you can still report what has happened.
What happens when I call the helpline?
Our helpline service is 100% confidential and independent.
You can expect to be responded to by one of our operators with training and experience in working with people affected by hate crime.
We will listen to you, believe you, and give you confidential and independent support throughout the process.
We will ask for personal details for demographic monitoring purposes. It is completely up to you to share them. No details will be shared with any third-party agencies.
We will log in details of the incident just as you describe it for our records. It will not be shared without your consent.
Where appropriate, in instances where we cannot give you expertise and specialised support, we will refer you to other local agencies that may be able to help you better.
We will never take anything to the police unless that is what you wish to do, in this case, Stop Hate UK will support you.
We will never pressure you to do anything. We give you as a caller the autonomy of choosing your way to deal with your experience.
IN SOME PARTS OF THE COUNTRY WE HAVE ADDITIONAL INFORMATION:
Buckinghamshire
Bradford – Under 18 Service (Call Hate Out) & Via our West Yorkshire Reporting App for all ages
Calderdale – Under 18 Service (Call Hate Out) & Via our West Yorkshire Reporting App for all ages
Cambridgeshire
Derbyshire
Essex
Jersey
Kirklees – Under 18 Service (Call Hate Out) & Via our West Yorkshire Reporting App for all ages
Leeds – All forms of Hate Crime, All Ages, 24 Hours A Day, Plus our Hate Crime Reporting App
Leicestershire – Under 18 Service Only (Call Hate Out)
Royal Borough of Greenwich
London Borough of Barking and Dagenham
London Borough of Bexley
London Borough of Camden
London Borough of Croydon
London Borough of Lewisham
London  Borough of Merton
London Borough of Waltham Forest – All Hate Crime, 24 Hours A Day, Plus Street Harassment App
London Borough of Hackney
London Borough of Hammersmith & Fulham
London Borough of Harrow
London Borough of Havering
London Borough of Hounslow
London Borough of Newham – All Hate Crime, 24 Hours A Day, Plus Street Harassment App
London Borough of Sutton
Merseyside – All forms of Hate Crime, All Ages, 24 hours a day, Plus our Hate Crime Reporting App
Newcastle
Nottinghamshire – Under 18 Service Only (Call Hate Out)
Oldham
Peterborough
Southway Housing
South Yorkshire
Staffordshire
Stockport – All forms of Hate Crime, All Ages, 24 Hours a Day, Plus our Hate Crime Reporting App
Wakefield – All forms of Hate Crime, All Ages, 24 Hours a Day, Plus our Hate Crime Reporting App
Ukraine – If you have been affected by Hate Crime as a result of the war in the Ukraine
Our Hate Crime Reporting Apps (available in West Yorkshire, Merseyside and Stockport) on App Store and Google Play: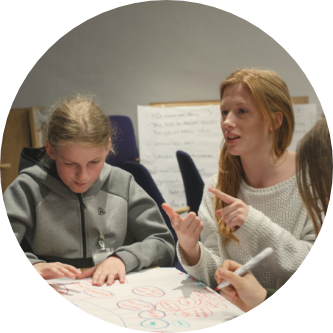 Testimonials and feedback
"I really appreciate what you have done for me as I will never forget your kind efforts to go out of your way to help me."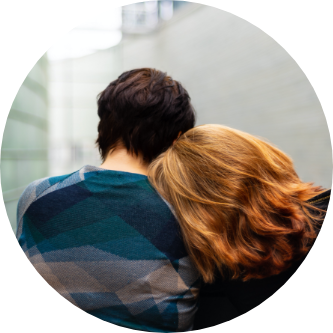 Testimonials and feedback
"Thank god Stop Hate UK exists, there's someone to call who will listen, I was desperate before."