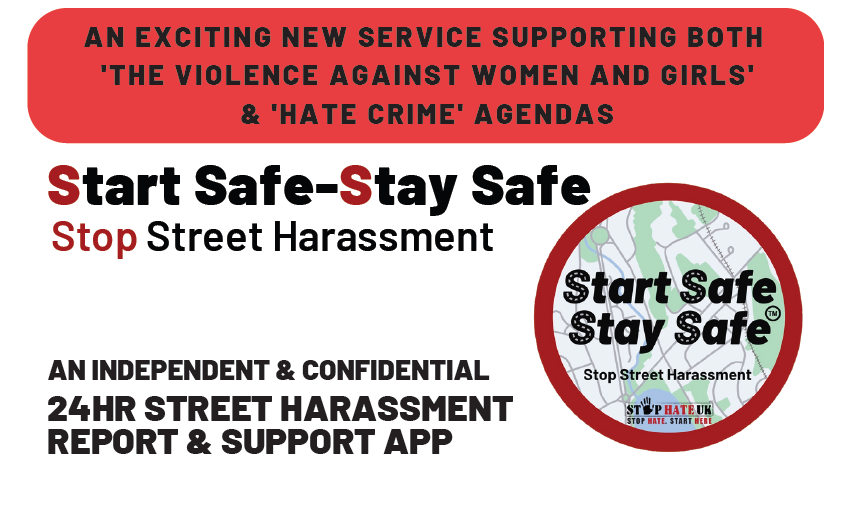 Combating Street Harassment Head-On with Our 'Start Safe Stay Safe' App
UN Women UK research found that over 70% of women and girls in the UK have experienced sexual harassment in public spaces. 
For women, street harassment is a persistent part of their everyday life. To tackle this "human rights crisis" as described by Claire Barnett, executive director of UN Women UK, we are launching Start Safe Stay Safe.
While Street Harassment is a particular issue for women and girls, other marginalised groups such as disabled people, LGBTQI+ people, and other identity groups also regularly report being verbally and physically abused in the street. 
Our Start Safe Stay Safe Street Harassment App is aimed at helping people feel safe in our streets, public transport, and public spaces, especially those most affected including: women and young girls, members of the LGBTQI+ community, and people with a disability.
Partner with us bringing this new service to your area to eradicate harassment from our streets.
About the 'Start Safe Stay Safe' App
Our App provides 24-hour availability to persons affected by harassment in a public place/space to report their experiences and, if necessary, get independent support and advice. As reporting is quick and easy it helps local services gain a fuller understanding of the issues on their streets.
'A genuinely useful App. Keep it on your Home screen for recording something in a hurry. In a stressful situation, I find it hard to remember to record something but this is a really good prompt and lets you submit it straight away.'
'A simple to use app that every one should have. Like the fact it records & logs it if you're in the middle of something too!'
Reach Out Today to Partner With Us to Tackle Street Harassment
With our 27 years of experience in Hate Crime reporting, talking to people directly affected by Hate Crimes, and working within regional and national networks – a partnership with us ensures you have access to our breadth of experience, understanding, and knowledge.
We recently trialled the Street Harassment App in two London Boroughs. This has aided our knowledge and understanding of local violence against women and girls strategies – in particular how to increase reporting. Learn more about the Waltham Forest Safe Streets App here.
For more information or a discussion around how the Street Harassment App can support Street Harassment work in your area, please contact our CEO Rose Simkins at: rose@stophateuk.org